New Unsplash + Pexels integrations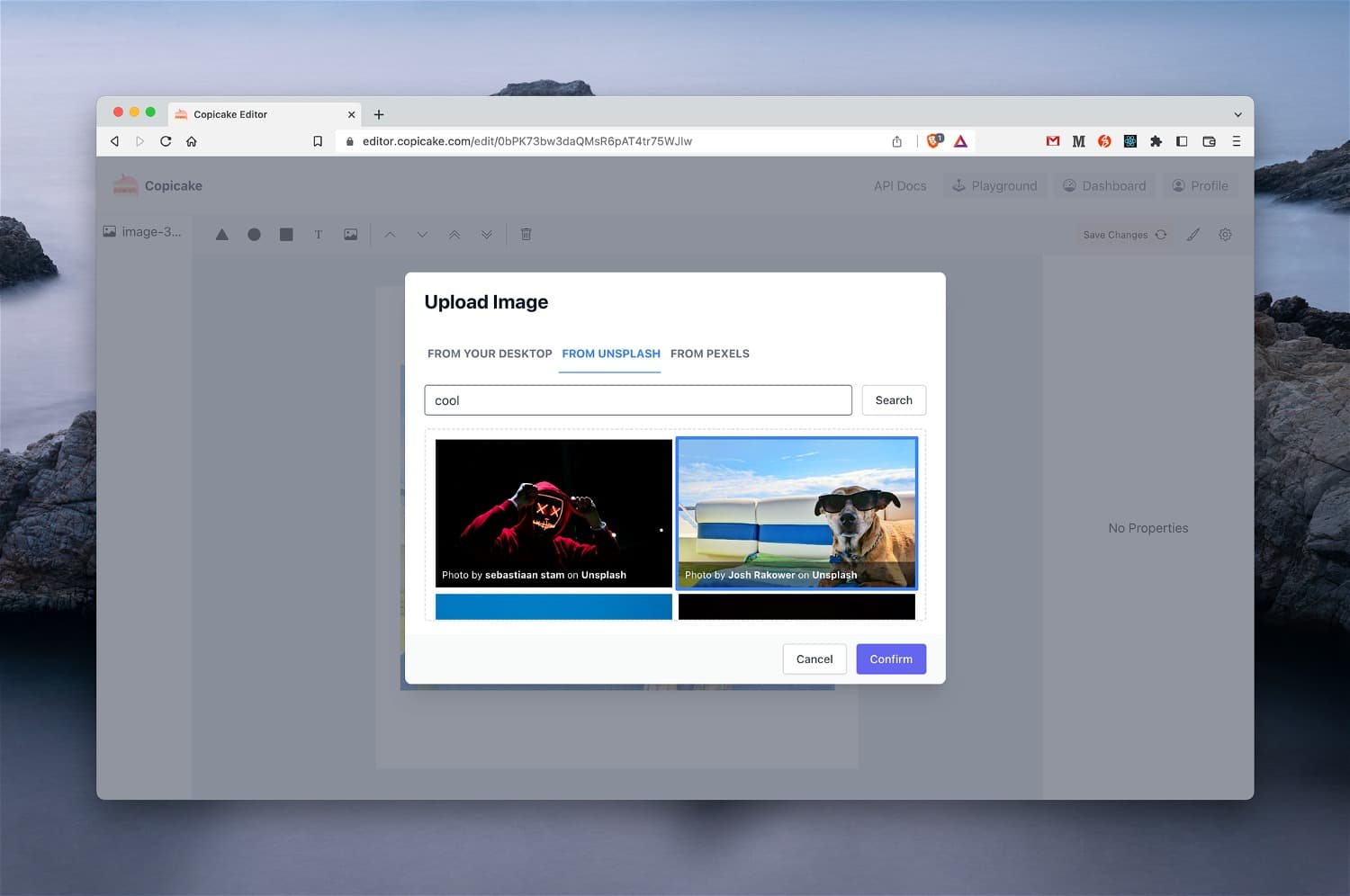 Today we are going to share a big release with you - We just added Unsplash & Pexels integrations into Copicake! These two services provide high-resolution and beautiful images you can use for your templates.
Here are the steps about how to use them in your work:
1 - Open the editor and click the "Image" button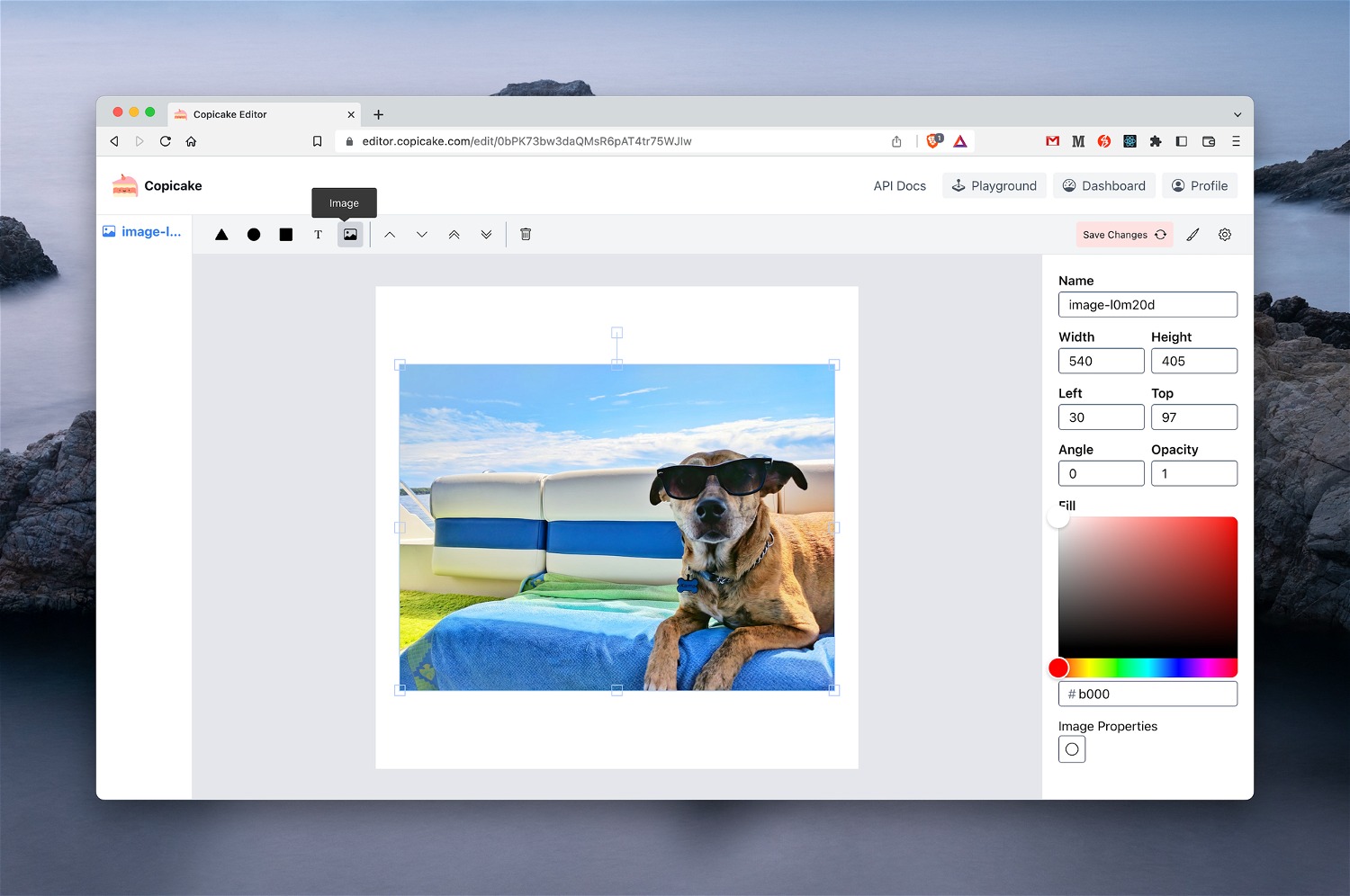 2 - The image picker will be shown and you can decide whether you want to upload an image from your local or from Unsplash and Pexels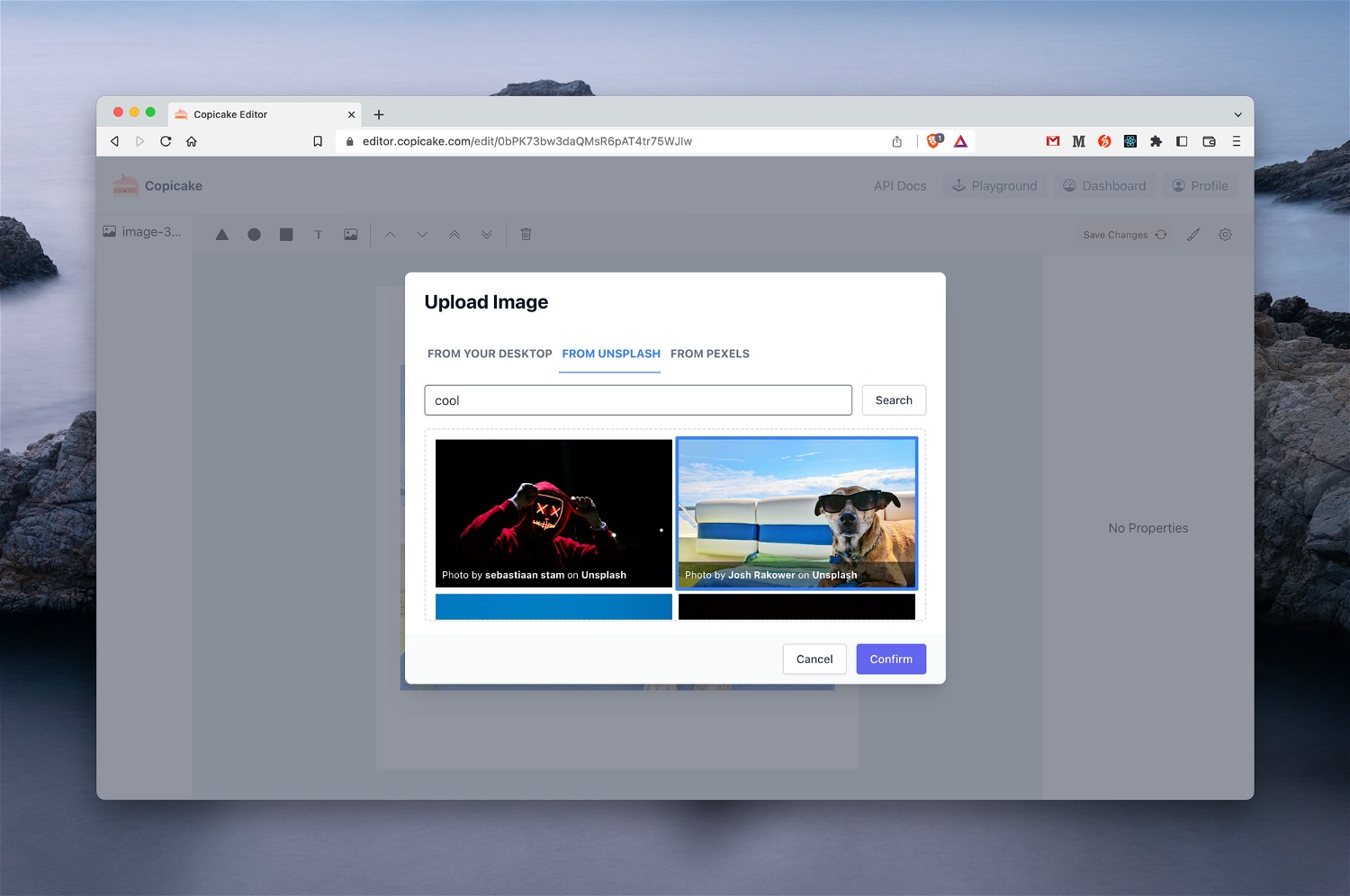 Easy, right 😄 !? Hope this enhancement can give you more ideas for making a cool design!
That's all from today's release note and if you have any feedback or questions, feel free to drop us a message through our online contact form
Happy copicaking everyone 😃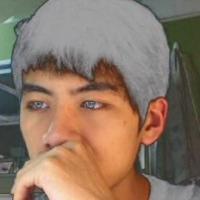 Ryu